The UK terror threat level is now up to its highest level of "critical".This means more attacks may be imminent.
The UK's international terrorism threat level is set by the Joint Terrorism Analysis Centre (JTAC), based in MI5 headquarters in London.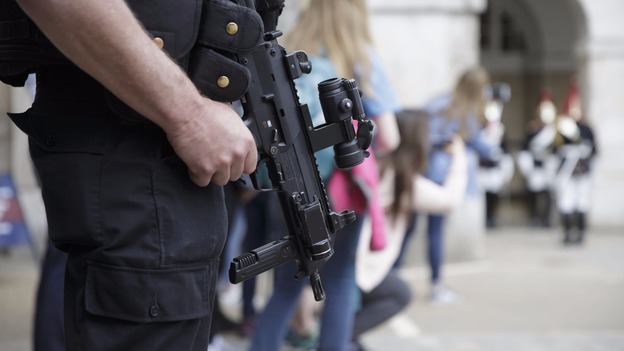 This is the second time in a decade that the assessment has been placed at the highest level.
Military personnel are being deployed to protect key sites.
These are the threat levels:
Low: an attack is unlikely
Moderate: an attack is possible but not likely
Substantial: an attack is a strong possibility
Severe: an attack is highly likely
Critical: an attack is expected imminently
Click here for reuse options!


Copyright 2017 News This Second Online