Colin Kaepernick Reaches Settlement With NFL Over Kneeling Protest Fallout
Colin Kaepernick, Eric Reid settle collusion grievance with NFL
Parties have resolved grievances subject to confidentiality pact
---
This article titled "Colin Kaepernick reaches settlement with NFL over kneeling protest fallout" was written by Bryan Armen Graham, for The Guardian on Friday 15th February 2019 19.32 UTC
The NFL and attorneys for Colin Kaepernick and Eric Reid jointly announced on Friday afternoon they have settled a complaint of collusion by the players, who claimed the league's owners blackballed them because they had protested by kneeling during the pre-game playing of the national anthem.
"For the past several months, counsel for Mr Kaepernick and Mr Reid have engaged in an ongoing dialogue with representatives of the NFL," the statement read. "As a result of those discussions, the parties have decided to resolve the pending grievances. The resolution of this matter is subject to a confidentiality agreement so there will be no further comment by any party."
An arbitrator had been expected to rule over the next few weeks on Kaepernick's grievance against the league, which he filed in 2017 under the collective bargaining agreement. The former San Francisco 49ers quarterback alleged the owners conspired to keep him off the field because of his protests to draw attention to racial inequality and social injustice issues.
The filing said the NFL and its owners "have colluded to deprive Mr Kaepernick of employment rights in retaliation for Mr Kaepernick's leadership and advocacy for equality and social justice and his bringing awareness to peculiar institutions still undermining racial equality in the United States".
The NFLPA released a statement on Friday in support of Kaepernick and Reid, acknowledging they did not know the terms of the agreement as the players employed outside counsel.
"We continuously supported Colin and Eric from the start of their protests, participated with their lawyers throughout their legal proceedings and were prepared to participate in the upcoming trial in pursuit of both truth and justice for what we believe the NFL and its clubs did to them," the statement said. "We are glad that Eric has earned a job and a new contract, and we continue to hope that Colin gets his opportunity as well."
guardian.co.uk © Guardian News & Media Limited 2010
Published via the Guardian News Feed plugin for WordPress.
Incident at Clapham Junction Overground Station
We are monitoring reports of an incident at Clapham Junction Overground station in London.
Several people on social media have reported emergency services are on scene;
Transport for London had earlier tweeted that services were delayed due to a trespassing incident.
NewsThisSecond spoke to one eyewitness who said he saw around a dozen police officers with a sniffer dog.
The Metropoliton Police told NewsThisSecond that it had no record of any of it's officers attending an incident at the station.
We have reached out to British Transport Police for a statement.
This is a breaking news story and will be updated with further information.
‪Earthquake jolts Southern California
A Preliminary magnitude 6.6 earthquake has jolted SoCal.
Several counties and neighboring states reported feeling shaking.
More to come.
Beth Chapman, Wife Of "Dog The Bounty Hunter" Passes Away At 51
Beth Chapman of "Dog the Bounty Hunter" fame has died, days after being placed on a medically-induced coma.
---
Duane "Dog" Chapman verified 51-year-old Beth's passing in a tweet Wednesday, writing: "It's 5:32 in Hawaii, this is the time she would wake up to go hike Koko Head mountain. Only today, she hiked the stairway to heaven. We all love you, Beth. See you on the other side."
Chapman had posted a touching photo of his wife's hand in the hospital Monday, joking about "how she is about HER NAILS!!"V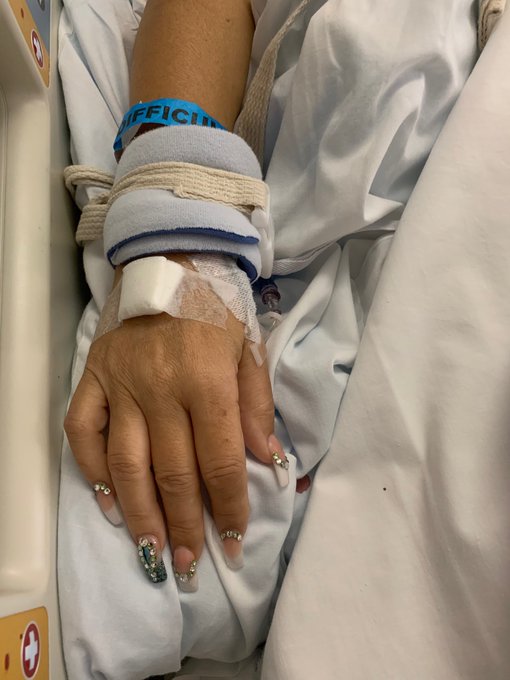 Chapman was diagnosed with throat cancer in 2017, which resurfaced last year. She was placed into a medically-induced coma on Saturday.
Her daughter, Bonnie Chapman, posted a tribute on Instagram writing, "So thankful to call you my mother. Rest in Peace, mom. I love you so much."