Longest-Serving Member of Congress John Dingell Dies At Age 92
Michigan Democrat John Dingell Jr., the longest-serving member of Congress in American history who helped write most of the nation's major environmental and energy laws, died Thursday, his wife said. He was 92.
The Dearborn statesman was a champion of the Detroit auto industry and was credited with increasing access to health care, among other accomplishments.
He died peacefully at his home in Dearborn, surrounded by his wife, U.S. Rep. Deborah Dingell, her office said in a statement.
"He was a lion of the United States Congress and a loving son, father, husband, grandfather, and friend," the statement said.

"He will be remembered for his decades of public service to the people of Southeast Michigan, his razor-sharp wit and a lifetime of dedication to improving the lives of all who walk this earth."
In 2018, John Dingell was diagnosed with prostate cancer that had metastasized and which the former congressman chose not to treat, according to his family. He also had suffered a heart attack and was hospitalized in Detroit last year.
Incident at Clapham Junction Overground Station
We are monitoring reports of an incident at Clapham Junction Overground station in London.
Several people on social media have reported emergency services are on scene;
Transport for London had earlier tweeted that services were delayed due to a trespassing incident.
NewsThisSecond spoke to one eyewitness who said he saw around a dozen police officers with a sniffer dog.
The Metropoliton Police told NewsThisSecond that it had no record of any of it's officers attending an incident at the station.
We have reached out to British Transport Police for a statement.
This is a breaking news story and will be updated with further information.
‪Earthquake jolts Southern California
A Preliminary magnitude 6.6 earthquake has jolted SoCal.
Several counties and neighboring states reported feeling shaking.
More to come.
Beth Chapman, Wife Of "Dog The Bounty Hunter" Passes Away At 51
Beth Chapman of "Dog the Bounty Hunter" fame has died, days after being placed on a medically-induced coma.
---
Duane "Dog" Chapman verified 51-year-old Beth's passing in a tweet Wednesday, writing: "It's 5:32 in Hawaii, this is the time she would wake up to go hike Koko Head mountain. Only today, she hiked the stairway to heaven. We all love you, Beth. See you on the other side."
Chapman had posted a touching photo of his wife's hand in the hospital Monday, joking about "how she is about HER NAILS!!"V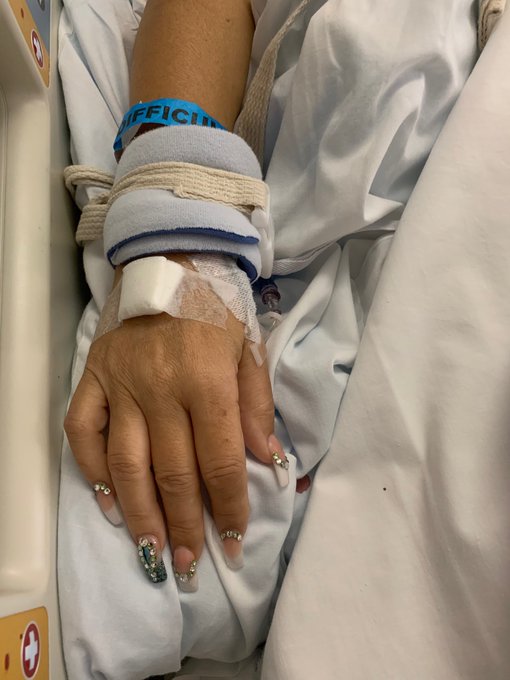 Chapman was diagnosed with throat cancer in 2017, which resurfaced last year. She was placed into a medically-induced coma on Saturday.
Her daughter, Bonnie Chapman, posted a tribute on Instagram writing, "So thankful to call you my mother. Rest in Peace, mom. I love you so much."