Acting Attorney General Whitaker Testified Before House Judiciary Committee
Acting Attorney General Matthew Whitaker testified before the House Judiciary Committee Friday, the latest development in a day of drama between House Democrats and the Department of Justice.
REWATCH THE HEARING BELOW
Whitaker's hearing is probably going to be a contentious affair. Democrats on the House Judiciary Committee have a lot of questions for Whitaker; the hearing on Friday was set to be the first high-profile oversight hearing into the Trump administration since Democrats retook the majority.
And things got complicated on Thursday, after the House Judiciary Committee authorized a subpoena for Whitaker, which Chair Jerrold Nadler said he would use only if Whitaker refused to answer the committee's questions.
But Whitaker fired back, saying through a letter from the Justice Department that he would not testify at all if the committee issued a subpoena. The DOJ demanded a response from Nadler, in writing, by 6 pm Thursday.
"I remain willing to appear to testify tomorrow, provided that the chairman assures me that the committee will not issue a subpoena today or tomorrow, and that the committee will engage in good faith negotiations before taking such a step down the road," Whitaker said in a statement.
Nadler added that the committee would handle Whitaker's concerns over specific questions "on a case-by-case basis."
Nadler's response seemed to be an attempt to de-escalate the confrontation between House Democrats and Whitaker without completely backing down. And it appears to have worked: A few hours later, Nadler confirmed on Twitter that Whitaker would attend the hearing on Friday.
Read Whitaker's prepared remarks to the House Judiciary Committee below.
More to come…
Incident at Clapham Junction Overground Station
We are monitoring reports of an incident at Clapham Junction Overground station in London.
Several people on social media have reported emergency services are on scene;
Transport for London had earlier tweeted that services were delayed due to a trespassing incident.
NewsThisSecond spoke to one eyewitness who said he saw around a dozen police officers with a sniffer dog.
The Metropoliton Police told NewsThisSecond that it had no record of any of it's officers attending an incident at the station.
We have reached out to British Transport Police for a statement.
This is a breaking news story and will be updated with further information.
‪Earthquake jolts Southern California
A Preliminary magnitude 6.6 earthquake has jolted SoCal.
Several counties and neighboring states reported feeling shaking.
More to come.
Beth Chapman, Wife Of "Dog The Bounty Hunter" Passes Away At 51
Beth Chapman of "Dog the Bounty Hunter" fame has died, days after being placed on a medically-induced coma.
---
Duane "Dog" Chapman verified 51-year-old Beth's passing in a tweet Wednesday, writing: "It's 5:32 in Hawaii, this is the time she would wake up to go hike Koko Head mountain. Only today, she hiked the stairway to heaven. We all love you, Beth. See you on the other side."
Chapman had posted a touching photo of his wife's hand in the hospital Monday, joking about "how she is about HER NAILS!!"V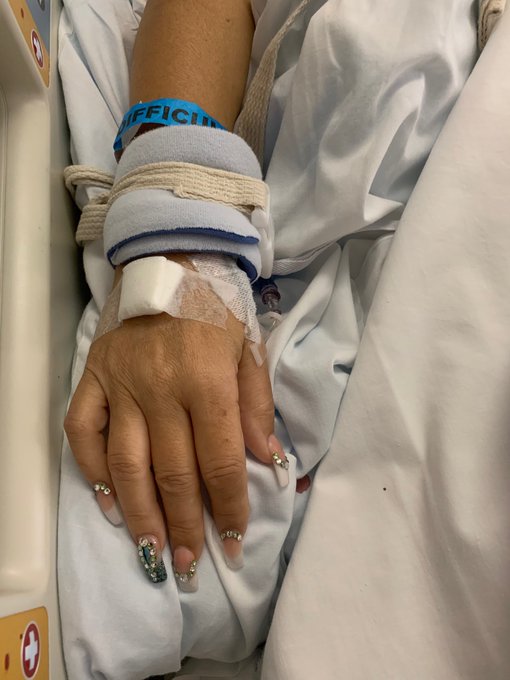 Chapman was diagnosed with throat cancer in 2017, which resurfaced last year. She was placed into a medically-induced coma on Saturday.
Her daughter, Bonnie Chapman, posted a tribute on Instagram writing, "So thankful to call you my mother. Rest in Peace, mom. I love you so much."