Dr. Vanessa Tyson Gains Support For Coming Forward With Fairfax Assault Allegations
Via The New York Times this week, five people said that Dr. Tyson told them over the last two years that she had been sexually assaulted in an encounter at the convention, and that her account was consistent with her public statement this week. The people said she provided varying levels of detail to them, but three of them said she identified the assailant as Mr. Fairfax, a lieutenant governor, or a politician on the rise.
Tyson did not tell anyone about the assault after it occurred in 2004, and she did not report the assault to local police.
But throughout academia, there has been an outpouring of encouragement for Dr. Tyson, 42, who has taught at Scripps College in California and Dickinson College in Pennsylvania over the last decade, and earned a Ph.D in political science from the University of Chicago.
More than 740 academics have signed a letter of support for her, according to its organizer, Nadia E. Brown, a political scientist at Purdue University who said Dr. Tyson also told her of the assault. A GoFundMe account, set up by a political scientist at Menlo College in California, had raised more than $20,000 as of Friday morning. A hashtag has sprung up on Twitter: #IBelieveVanessa.
"Everything she said in her statement was exactly what she told me when we talked," said Diane L. Rosenfeld, a founding director of the Gender Violence Program at Harvard Law School, who said Dr. Tyson told her of the assault in December 2017.

"She's not doing this for any fame," Dr. Rosenfeld added. "She's not suing him for money, so disbelievers and doubters can't say, 'Oh, she just wants money.' She just wants, as she says, the Virginia voters to know who this person is."
Dr. Tyson's account was also partly corroborated late Wednesday night by Representative Bobby Scott, Democrat of Virginia, whose aides said Dr. Tyson told the congressman a year ago that she had made an allegation of sexual assault against Mr. Fairfax, without offering details.
In her statement, Dr. Tyson described a forced sexual encounter with Mr. Fairfax in a Boston hotel room while the two were working at the Democratic National Convention in 2004. It began with kissing that was "not unwelcome," she said, but quickly escalated into non-consensual oral sex.
She asked for privacy, insisting that she wanted to resume her life as an academic and professor. "I do not want to get embroiled in this highly charged political environment," she wrote in the statement.
Incident at Clapham Junction Overground Station
We are monitoring reports of an incident at Clapham Junction Overground station in London.
Several people on social media have reported emergency services are on scene;
Transport for London had earlier tweeted that services were delayed due to a trespassing incident.
NewsThisSecond spoke to one eyewitness who said he saw around a dozen police officers with a sniffer dog.
The Metropoliton Police told NewsThisSecond that it had no record of any of it's officers attending an incident at the station.
We have reached out to British Transport Police for a statement.
This is a breaking news story and will be updated with further information.
‪Earthquake jolts Southern California
A Preliminary magnitude 6.6 earthquake has jolted SoCal.
Several counties and neighboring states reported feeling shaking.
More to come.
Beth Chapman, Wife Of "Dog The Bounty Hunter" Passes Away At 51
Beth Chapman of "Dog the Bounty Hunter" fame has died, days after being placed on a medically-induced coma.
---
Duane "Dog" Chapman verified 51-year-old Beth's passing in a tweet Wednesday, writing: "It's 5:32 in Hawaii, this is the time she would wake up to go hike Koko Head mountain. Only today, she hiked the stairway to heaven. We all love you, Beth. See you on the other side."
Chapman had posted a touching photo of his wife's hand in the hospital Monday, joking about "how she is about HER NAILS!!"V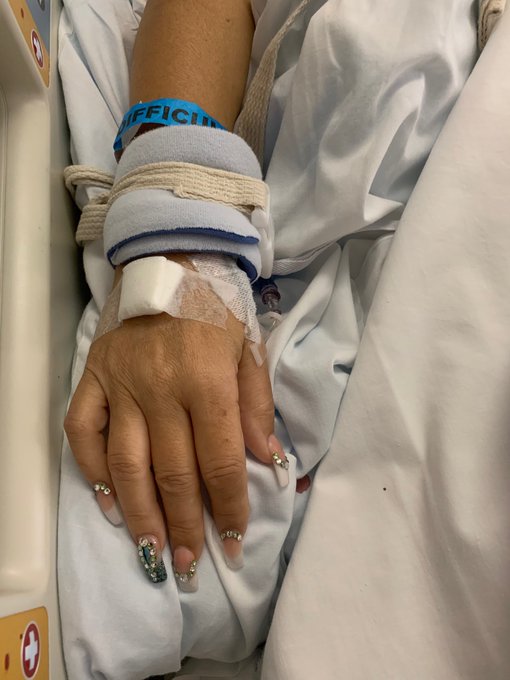 Chapman was diagnosed with throat cancer in 2017, which resurfaced last year. She was placed into a medically-induced coma on Saturday.
Her daughter, Bonnie Chapman, posted a tribute on Instagram writing, "So thankful to call you my mother. Rest in Peace, mom. I love you so much."