A Second Accuser Details Graphic Assault Allegations Against Virginia Lt. Governor Fairfax
The attorney for a second accuser of sexual assault in the case of Virginia Lieutenant Governor Justin Fairfax, has released a statement in full below.
In a letter from her lawyer, Meredith Watson claims she was raped by Fairfax in 2000, when they were both students at Duke University. The letter characterizes the alleged attack as "premeditated and aggressive."
"The two were friends but never dated or had any romantic relationship," the letter says.
"Ms. Watson shared her account of the rape with friends in a series of emails and Facebook messages that are now in our possession," the letter continues. "Additionally, we have statements from former classmates corroborating that Ms. Watson immediately told friends that Mr. Fairfax had raped her."
The letter adds that Watson was "upset" after another woman, Dr. Vanessa Tyson, came forward with her own accusations of sexual assault against Fairfax earlier this week.
Tyson claims Fairfax sexually assaulted her at the Democratic National Convention in 2004, forcing her to perform oral sex in his hotel room. He has repeatedly denied the allegations.
"The details of Ms. Watson's attack are similar to those described by Dr. Vanessa Tyson," her lawyer's letter reads.
Read the full letter below.
MORE TO COME…
Incident at Clapham Junction Overground Station
We are monitoring reports of an incident at Clapham Junction Overground station in London.
Several people on social media have reported emergency services are on scene;
Transport for London had earlier tweeted that services were delayed due to a trespassing incident.
NewsThisSecond spoke to one eyewitness who said he saw around a dozen police officers with a sniffer dog.
The Metropoliton Police told NewsThisSecond that it had no record of any of it's officers attending an incident at the station.
We have reached out to British Transport Police for a statement.
This is a breaking news story and will be updated with further information.
‪Earthquake jolts Southern California
A Preliminary magnitude 6.6 earthquake has jolted SoCal.
Several counties and neighboring states reported feeling shaking.
More to come.
Beth Chapman, Wife Of "Dog The Bounty Hunter" Passes Away At 51
Beth Chapman of "Dog the Bounty Hunter" fame has died, days after being placed on a medically-induced coma.
---
Duane "Dog" Chapman verified 51-year-old Beth's passing in a tweet Wednesday, writing: "It's 5:32 in Hawaii, this is the time she would wake up to go hike Koko Head mountain. Only today, she hiked the stairway to heaven. We all love you, Beth. See you on the other side."
Chapman had posted a touching photo of his wife's hand in the hospital Monday, joking about "how she is about HER NAILS!!"V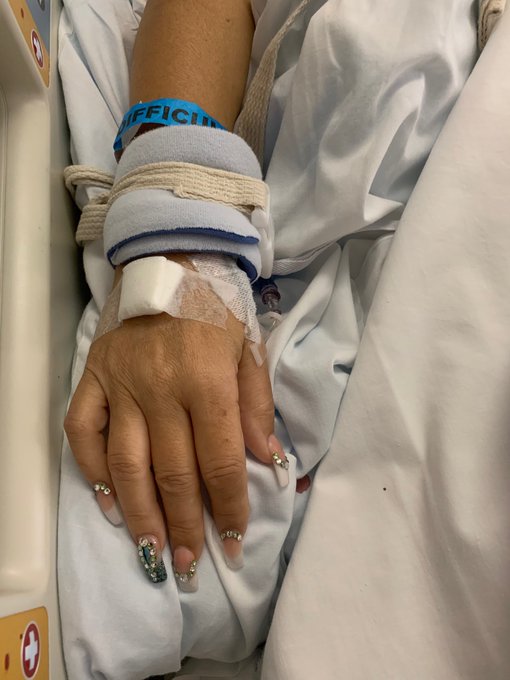 Chapman was diagnosed with throat cancer in 2017, which resurfaced last year. She was placed into a medically-induced coma on Saturday.
Her daughter, Bonnie Chapman, posted a tribute on Instagram writing, "So thankful to call you my mother. Rest in Peace, mom. I love you so much."