Steve Bannon, Former Trump Campaign Executive, Implicated In Mueller Indictment of Roger Stone
In October 2016, Roger Stone exchanged emails with Stephen K. Bannon, then the chief executive of Mr. Trump's campaign. In one email exchange, Mr. Stone wrote that more WikiLeaks disclosures were forthcoming, "a load every week going forward," according to the indictment.
Mr. Bannon appears to be the official described in the court document as "the high-ranking Trump Campaign official," based on previous disclosures about the email exchange.
Tuesday, October 4, 2016
FROM: Steve Bannon
TO: Roger Stone
EMAIL:
What was that this morning???

Tuesday, October 4, 2016
FROM: Roger Stone
TO: Steve Bannon
EMAIL:
Fear. Serious security concern. He thinks they are going to kill him and the London police are standing done.
However —a load every week going forward.
Roger stone

Tuesday, October 4, 2016
FROM: Steve Bannon
TO: Roger Stone
EMAIL:
He didn't cut deal w/ clintons???
In social media posts and numerous interviews before the 2016 election, Mr. Stone indicated that he had advance knowledge that a trove of information damaging to Mrs. Clinton's campaign might be about to spill into public view, and even suggested that he had personally spoken to the WikiLeaks founder, Julian Assange.
An unnamed "high-ranking Trump Campaign official" emailed Stone in early October 2016, days before Wikileaks began to publish the emails, "asking about the status of future releases," the indictment alleges.
Stone replied that Assange had a "[s]erious security concern" but that Wikileaks would release "a load every week going forward."
A person familiar with the matter confirmed to News This Second that the indictment is referring to Bannon.
Wikileaks began publishing the emails, stolen from Clinton campaign chairman John Podesta's account, on Oct. 7, 2016.
"Shortly after Organization 1's release, an associate of the high-ranking Trump Campaign official sent a text message to STONE that read 'well done,'" prosecutors allege. "In subsequent conversations with senior Trump Campaign officials, STONE claimed credit for having correctly predicted the October 7, 2016 release."

Stone Indictment, January 25th, 2019
Incident at Clapham Junction Overground Station
We are monitoring reports of an incident at Clapham Junction Overground station in London.
Several people on social media have reported emergency services are on scene;
Transport for London had earlier tweeted that services were delayed due to a trespassing incident.
NewsThisSecond spoke to one eyewitness who said he saw around a dozen police officers with a sniffer dog.
The Metropoliton Police told NewsThisSecond that it had no record of any of it's officers attending an incident at the station.
We have reached out to British Transport Police for a statement.
This is a breaking news story and will be updated with further information.
‪Earthquake jolts Southern California
A Preliminary magnitude 6.6 earthquake has jolted SoCal.
Several counties and neighboring states reported feeling shaking.
More to come.
Beth Chapman, Wife Of "Dog The Bounty Hunter" Passes Away At 51
Beth Chapman of "Dog the Bounty Hunter" fame has died, days after being placed on a medically-induced coma.
---
Duane "Dog" Chapman verified 51-year-old Beth's passing in a tweet Wednesday, writing: "It's 5:32 in Hawaii, this is the time she would wake up to go hike Koko Head mountain. Only today, she hiked the stairway to heaven. We all love you, Beth. See you on the other side."
Chapman had posted a touching photo of his wife's hand in the hospital Monday, joking about "how she is about HER NAILS!!"V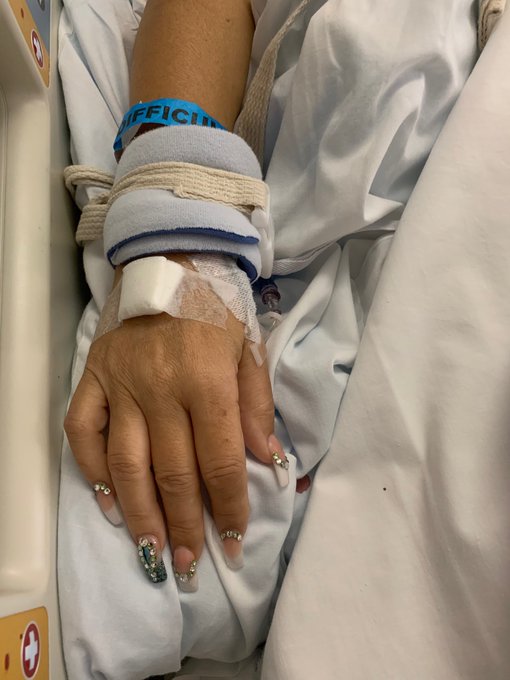 Chapman was diagnosed with throat cancer in 2017, which resurfaced last year. She was placed into a medically-induced coma on Saturday.
Her daughter, Bonnie Chapman, posted a tribute on Instagram writing, "So thankful to call you my mother. Rest in Peace, mom. I love you so much."