Jackson allegations and fight over them return with new film
LOS ANGELES (AP) — An attorney representing two Michael Jackson accusers who appear in an upcoming documentary says their sexual-abuse allegations have not been discredited as the Jackson estate says, and deserve to be heard.
Vince Finaldi, who represents Wade Robson and James Safechuck in lawsuits alleging Jackson molested them, said the suits were dismissed on technical grounds, not the credibility of the men's claims, and they are now under appeal.
"There were never any rulings to the court as to their testimony," Finaldi told The Associated Press Thursday. "We stand by our clients, and we believe them, and we fully expect them to be vindicated."
The stories of Robson and Safechuck, who came forward as adults to say Jackson had sexually abused them for years when they were boys, will be heard again in the two-part, four-hour documentary "Leaving Neverland," which will air on HBO and British public broadcaster Channel 4 in the spring. It premieres Jan. 25 at the Sundance Film Festival, the channels announced Wednesday.
The Jackson estate released a statement saying the documentary is "just another rehash of dated and discredited allegations."
"Wade Robson and James Safechuck have both testified under oath that Michael never did anything inappropriate toward them," the statement said, adding that both had filed lawsuits that have been dismissed.
Jackson in 2005 was acquitted of criminal molestation charges, which did not involve Robson or Safechuck.
Robson testified at that trial, saying he had slept in Jackson's room many times, but Jackson had never molested him. Safechuck made similar statements to investigators as a boy.
Then in 2013 Robson filed a lawsuit that said stress and trauma had forced him to face the truth that he was sexually abused by Jackson, who died in 2009. Safechuck filed a similar lawsuit the following year.
The AP does not typically identify people who say they are victims of sexual assault unless they come forward publicly, which Robson and Safechuck have done in multiple ways.
"Leaving Neverland" director and producer Dan Reed said in a statement that "It took great courage for these two men to tell their stories and I have no question about their validity."
"If there's anything we've learned during this time in our history, it's that sexual abuse is complicated, and survivors' voices need to be listened to," Reed said.
Incident at Clapham Junction Overground Station
We are monitoring reports of an incident at Clapham Junction Overground station in London.
Several people on social media have reported emergency services are on scene;
Transport for London had earlier tweeted that services were delayed due to a trespassing incident.
NewsThisSecond spoke to one eyewitness who said he saw around a dozen police officers with a sniffer dog.
The Metropoliton Police told NewsThisSecond that it had no record of any of it's officers attending an incident at the station.
We have reached out to British Transport Police for a statement.
This is a breaking news story and will be updated with further information.
‪Earthquake jolts Southern California
A Preliminary magnitude 6.6 earthquake has jolted SoCal.
Several counties and neighboring states reported feeling shaking.
More to come.
Beth Chapman, Wife Of "Dog The Bounty Hunter" Passes Away At 51
Beth Chapman of "Dog the Bounty Hunter" fame has died, days after being placed on a medically-induced coma.
---
Duane "Dog" Chapman verified 51-year-old Beth's passing in a tweet Wednesday, writing: "It's 5:32 in Hawaii, this is the time she would wake up to go hike Koko Head mountain. Only today, she hiked the stairway to heaven. We all love you, Beth. See you on the other side."
Chapman had posted a touching photo of his wife's hand in the hospital Monday, joking about "how she is about HER NAILS!!"V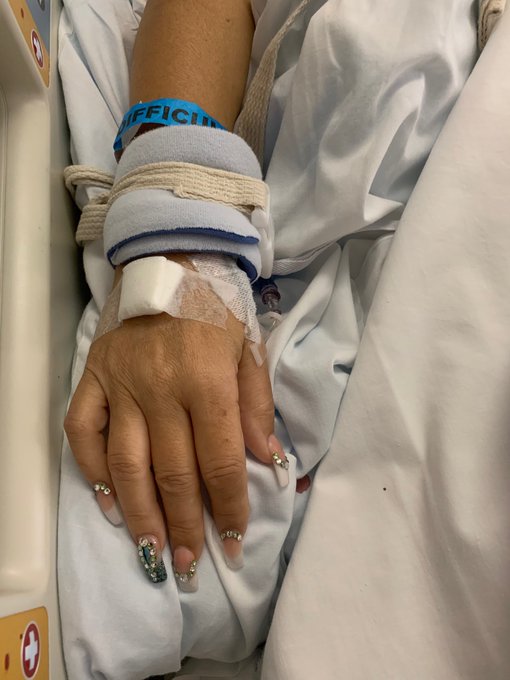 Chapman was diagnosed with throat cancer in 2017, which resurfaced last year. She was placed into a medically-induced coma on Saturday.
Her daughter, Bonnie Chapman, posted a tribute on Instagram writing, "So thankful to call you my mother. Rest in Peace, mom. I love you so much."