Pentagon Preparing Options To Build Barriers If Trump Declares National Emergency
The Pentagon is formulating options to build barriers on the Southern US border in the possibility that President Donald Trump declares a national emergency there, according to USA Today.
"The Department of Defense is reviewing available authorities and funding mechanisms to identify options to enable border barrier construction," said Navy Capt. Bill Speaks, a Pentagon spokesman. "As there has not been such a declaration made, it would be inappropriate to comment further on those efforts."
The verification of the preparations comes after Trump on Thursday gave his most definitive guidance yet that he was considering a declaration of a national emergency as a method of freeing up funds for a border wall if talks with Democrats fail to yield a deal on his signature issue, in the midst of the partial government shutdown.
"If this doesn't work out, probably I will do it – I would almost say definitely," Trump said. "We have plenty of funds if there's a national emergency."
Trump's declaration of an emergency at the southern border would authorize the Army Corps of Engineers to design barriers and let contracts to build them.
Money would come from the Pentagon's budget for construction projects approved by Congress but not yet spent.
Rep. Mac Thornberry, the top Republican on the House Armed Services Committee, said in an interview that he opposed diverting money from the Pentagon's, or any other department's budget, to pay for the border barriers. Diverting the money from the military would prevent it from, for example, building barracks to house troops.
In a follow-up statement to the Texas Tribune, Thornberry elaborated on his view.
"It is disappointing that the best interests of the country do not seem to be everyone's top priority," he said. "We should fund the rest of the government and improve border security, leaving the political posturing behind."
Incident at Clapham Junction Overground Station
We are monitoring reports of an incident at Clapham Junction Overground station in London.
Several people on social media have reported emergency services are on scene;
Transport for London had earlier tweeted that services were delayed due to a trespassing incident.
NewsThisSecond spoke to one eyewitness who said he saw around a dozen police officers with a sniffer dog.
The Metropoliton Police told NewsThisSecond that it had no record of any of it's officers attending an incident at the station.
We have reached out to British Transport Police for a statement.
This is a breaking news story and will be updated with further information.
‪Earthquake jolts Southern California
A Preliminary magnitude 6.6 earthquake has jolted SoCal.
Several counties and neighboring states reported feeling shaking.
More to come.
Beth Chapman, Wife Of "Dog The Bounty Hunter" Passes Away At 51
Beth Chapman of "Dog the Bounty Hunter" fame has died, days after being placed on a medically-induced coma.
---
Duane "Dog" Chapman verified 51-year-old Beth's passing in a tweet Wednesday, writing: "It's 5:32 in Hawaii, this is the time she would wake up to go hike Koko Head mountain. Only today, she hiked the stairway to heaven. We all love you, Beth. See you on the other side."
Chapman had posted a touching photo of his wife's hand in the hospital Monday, joking about "how she is about HER NAILS!!"V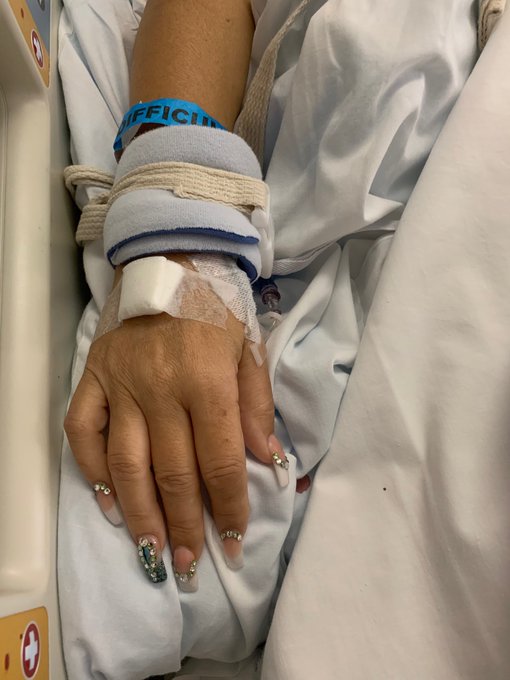 Chapman was diagnosed with throat cancer in 2017, which resurfaced last year. She was placed into a medically-induced coma on Saturday.
Her daughter, Bonnie Chapman, posted a tribute on Instagram writing, "So thankful to call you my mother. Rest in Peace, mom. I love you so much."