The US is a whole lot richer because of trade with Europe, regardless of whether EU is friend or 'foe'
Greg Wright, University of California, Merced
President Donald Trump recently questioned the value of the long-standing United States-Europe alliance. When asked to identify his "biggest foe globally," he declared: "I think the European Union is a foe, what they do to us in trade."
This view is consistent with his recent turn against trade with Europe but ignores the immense benefits that Americans have reaped due to the strong economic and military alliance between the U.S. and Europe – benefits that include nothing less than unprecedented peace and prosperity.
As such, Trump's trade war with Europe and his hostility toward broader Western alliances such as NATO portend a future of diminished standards of living – as a direct result of less trade – and greater global conflict – indirectly due to reduced economic integration. In the words of columnist Robert Kagan, "things will not be ok."
Some of my research focuses on the impact of increased international trade on U.S. standards of living, which I show are causally linked during the late 20th century. Most of the trade in this period occurred among rich nations and was dominated by the U.S.-Europe relationship.
By calling Europe a "foe," Trump makes clear that he simply doesn't understand why rich countries trade with one another, which, to be fair, is something that also puzzled economists for many years.
Why rich countries trade
Though in some ways it seems obvious why the U.S. and Europe trade with one another – some might enjoy Parmigiana from Italy, while others prefer Wisconsin cheddar – economists initially had trouble explaining exactly why there was so much trade among rich countries. Surely, they thought, the U.S. can produce good quality cheese at a cost that is similar to producers in Italy, and vice versa, so why would we need to go abroad to satisfy our palettes?
In 1979, economist Paul Krugman provided a clear answer that would eventually win him the Nobel Prize in economics. The first part of his answer was simple but important and boils down to the fact that consumers benefit from having a wide range of product varieties available to them, even if they are only small variations on the same item.
For instance, in 2016 the top U.S. exports to the EU were aircraft (US$38.5 billion), machinery ($29.4 billion) and pharmaceutical products ($26.4 billion). The top imports from the EU seem almost identical: machinery ($64.9 billion), pharmaceutical products ($55.2 billion) and vehicles ($54.6 billion). Although the product categories clearly overlap, there are important differences in the types of pharmaceuticals and machinery that are sold in each market. Consumers benefit from having all these options available to them.
The second part of Krugman's answer was that, by producing for both markets, companies in Europe and the U.S. could reap greater economies of scale in production and lower their prices as a result. This has been found to indeed be what happens when countries trade. And more recent research has shown that increased foreign competition can also lower domestic prices.
These benefits have been quantified. For instance, the gains to the U.S. from new foreign product varieties and lower prices over the period 1992 to 2005 were equal to about one percent of U.S. GDP – or about $100 billion.
In short, Krugman's answer emphasized the extent to which international trade between equals increases the overall size of the economic pie. And no pie has ever grown larger than the combined economies of the U.S. and Europe, which now constitute half of global GDP.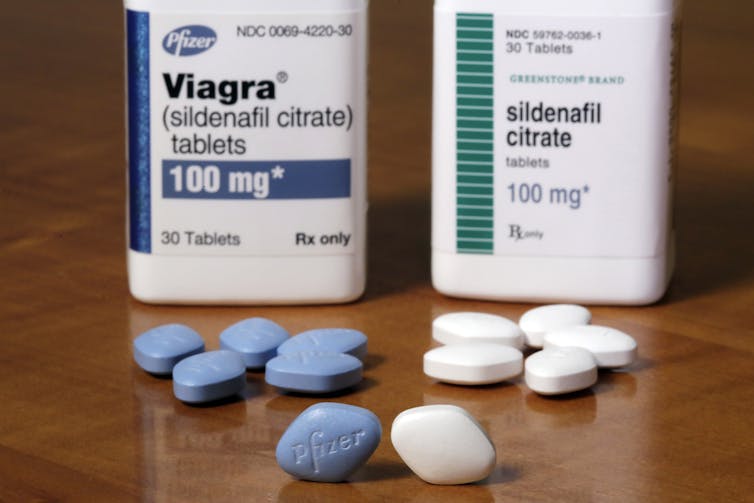 Largest trading partner
The European Union is the largest U.S. trading partner in terms of its total bilateral trade and has been for the past several decades.
Overall, the U.S. imported $592 billion in goods and services from the EU in 2016 and exported $501 billion, which represents about 19 percent of total U.S. trade and also represents about 19 percent of American GDP.
A key feature of this trade is that almost a third of it happens within individual companies. In other words, it reflects multinational companies shipping products to themselves in order to serve their local market, or as inputs into local production. This type of trade is critical as it serves as the backbone of a vast network of business investments on both sides of the Atlantic, supporting hundreds of thousands of jobs.
It is also a network that propels the global economy: the EU or U.S. serves as the primary trading partner for nearly every country on Earth.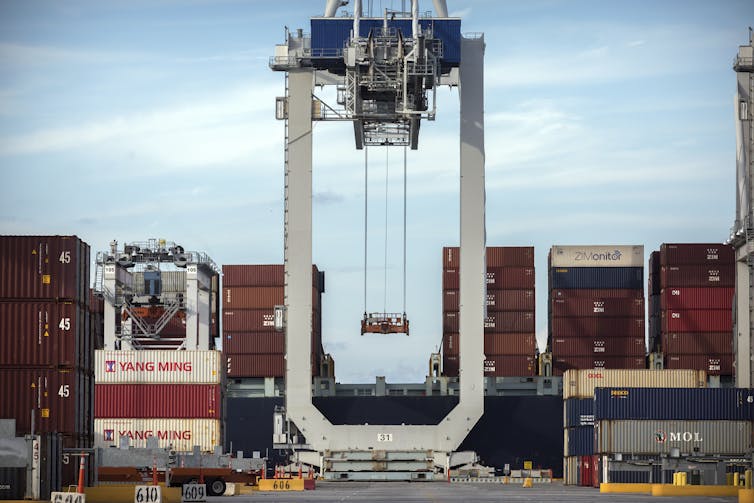 Shipping and new institutions
The U.S.-Europe trade relationship also laid the groundwork for the modern system of international trade via two distinct innovations: new shipping technologies and new global institutions.
On the technological front, the introduction of the standard shipping container in the 1960s set off the so-called second wave of globalization. This under-appreciated technology was conceived by the U.S Army during the 1950s and was perfected over Atlantic shipping routes. In short, by simply standardizing the size and shape of shipping containers, and building port infrastructure and ships to move them, massive economies of scale in shipping were realized. As a result, today container ships the size of small cities are routed via sophisticated logistics to huge deepwater ports around the world.
These routes eventually made it profitable for other countries to invest in the large-scale port infrastructure that could handle modern container ships. This laid the groundwork for the eventual growth of massive container terminals throughout Asia, which now serve as the hubs of the modern global supply chain.
At the same time that these new technologies were reducing the physical costs of doing business around the world, the U.S. and Europe were also creating institutions to define new international rules for trade and finance. Perhaps the most important one was the post-war General Agreement on Trade and Tariffs, which eventually became the World Trade Organization, creating the first rules-based multilateral trade regime. A large body of research shows that these agreements have increased trade and, more importantly, raised incomes around the world.
Overall, these advancements contributed to the subsequent enrichment of hundreds of millions of workers in Asia, Latin America and Africa by helping to integrate them into the global economy.
And when the world gets richer, the U.S. also benefits for many of the same reasons noted above: demand for U.S. products increases as incomes rise around the world, as does the variety of products the U.S. can import, and the prices of these goods typically fall.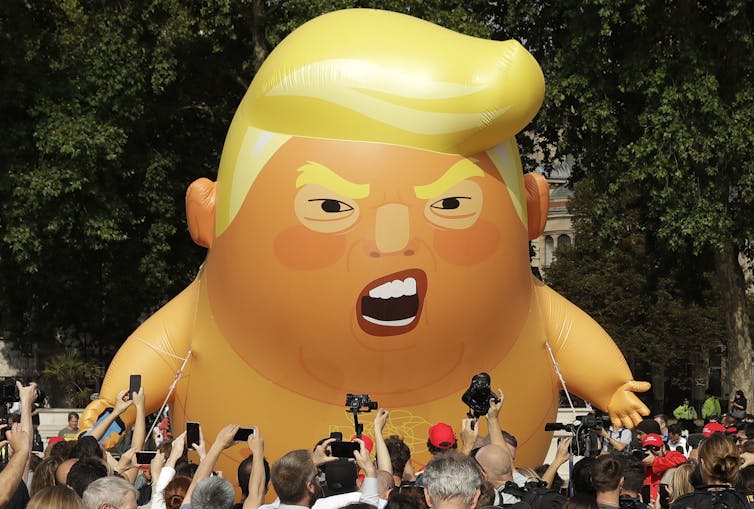 Taking the long view
But it appears that President Trump sees the U.S. on the losing end of a failed relationship.
It is unsurprising that tensions with Europe have come to the forefront over perceived imbalances in trade, particularly for a president who is not afraid to take long-time allies to task.
This is because U.S. trade policy has arguably been overly optimistic in recent years, particularly with respect to China, whose accession to the WTO proved to be much more disruptive to labor markets around the world than was predicted. Previous U.S. administrations preferred patience over confrontation, leading to a perhaps inevitable backlash that has spilled into other relationships, such as the one with Europe.
However, the U.S. relationship with Europe is clearly different, primarily because it is longstanding and has been largely one of equals. But also because their shared values mean that there are many non-economic issues — such as the spread of liberal democracy and the promotion of human rights — that get advanced by the close economic ties.
It's important to not underestimate what is at stake if the U.S.-Europe alliance is allowed to falter. Americans are likely in the midst of the most peaceful era in world history, and global economic integration, led from the beginning by the U.S. and Europe, has been a key contributing factor. Global extreme poverty is also at its lowest point ever, again in large part due to globalization.

These are the byproducts and legacies of seven decades of expanding international trade and should not be taken for granted.
Greg Wright, Assistant Professor of Economics, University of California, Merced
This article was originally published on The Conversation. Read the original article.
Trump Administration Plan To Reopen America Being Released Thursday.
President Donald Trump's plan to re-open the American economy after a near-total shutdown due to the coronavirus pandemic consists of three graduated phases, according to a copy of the proposed actions obtained by ABC News.
Trump unveiled the plan in a video conference call with the nation's governors on Thursday afternoon. The state leaders were instructed that they could move through the guidelines at their own pace and that the guidelines are not formal orders from the federal government, according to a person familiar with the call.
"Phase one" calls on employers to telework where possible, return to work in phases, minimize non-essential travel and make accommodations for the vulnerable populations within the workforce. It calls on all vulnerable individuals to "shelter in place," and when in public, all individuals should continue social distancing.
However, a critical piece to this is the "gating criteria" that all states and regions should achieve before they can move on to phase one. This includes a "downward trajectory" of reported "influenza-like illnesses," "covid-like syndromic cases" and "documented cases" or "positive tests as a percent of total tests" within a 14-day period, as well as the ability for hospitals to "treat all patients without crisis care" and have a "robust testing program in place for at-risk healthcare workers, including emerging antibody testing."
In "phase two," non-essential travel for employers can resume. Schools and organized youth activity can reopen. Bars, gyms and large venues can reopen with proper social distancing measures in places. Churches can open with social distancing. Elective surgeries can resume.
The third phase says bars, gyms and large venues can reopen with limited social distancing and proper sanitation.
The president described the guidelines "as a bit of a negotiation," a source said.
This is a developing story. Please check back for updates.
Preview the Trump Adminstration US reopening plan here or below.
U.K. government extends national lockdown for at least three more weeks to slow country's coronavirus outbreak.
Bernie Sanders Suspends Presidential Campaign
WASHINGTON (AP) — Sen. Bernie Sanders, who saw his once strong lead in the Democratic primary evaporate as the party's establishment lined swiftly up behind rival Joe Biden, ended his presidential bid on Wednesday, an acknowledgment that the former vice president is too far ahead for him to have any reasonable hope of catching up.
The Vermont senator's announcement makes Biden the presumptive Democratic nominee to challenge President Donald Trump in November.
Sanders plans to talk to his supporters later Wednesday.
Sanders initially exceeded sky-high expectations about his ability to recreate the magic of his 2016 presidential bid, and even overcame a heart attack last Octoberon the campaign trail. But he found himself unable to convert unwavering support from progressives into a viable path to the nomination amid "electability" fears fueled by questions about whether his democratic socialist ideology would be palatable to general election voters.
The 78-year-old senator began his latest White House bid facing questions about whether he could win back the supporters who chose him four years ago as an insurgent alternative to the party establishment's choice, Hillary Clinton. Despite winning 22 states in 2016, there were no guarantees he'd be a major presidential contender this cycle, especially as the race's oldest candidate.
Sanders, though, used strong polling and solid fundraising — collected almost entirely from small donations made online — to more than quiet early doubters. Like the first time, he attracted widespread support from young voters and was able to make new inroads within the Hispanic community, even as his appeal with African Americans remained small.
Sanders amassed the most votes in Iowa and New Hampshire, which opened primary voting, and cruised to an easy victory in Nevada — seemingly leaving him well positioned to sprint to the Democratic nomination while a deeply crowded and divided field of alternatives sunk around him.
But a crucial endorsement of Biden by influential South Carolina Rep. Jim Clyburn, and a subsequent, larger-than-expected victory in South Carolina, propelled the former vice president into Super Tuesday, when he won 10 of 14 states.
In a matter of days, his top former Democratic rivals lined up and announced their endorsement of Biden. The former vice president's campaign had appeared on the brink of collapse after New Hampshire but found new life as the rest of the party's more moderate establishment coalesced around him as an alternative to Sanders.
Things only got worse the following week when Sanders lost Michigan, where he had campaigned hard and upset Clinton in 2016. He was also beaten in Missouri, Mississippi and Idaho the same night and the results were so decisive that Sanders headed to Vermont without speaking to the media.
Sanders had scheduled a rally in Ohio but canceled it amid fears about the spread of coronavirus — and the outbreak kept him home as his campaign appeared unsure of its next move. The senator addressed reporters the following day, but also sounded like a candidate who already knew he'd been beaten.
"While our campaign has won the ideological debate, we are losing the debate over electability," Sanders said then.