This article titled "YouTube star Logan Paul apologises for film of man's body in Japan" was written by Justin McCurry in Tokyo, for The Guardian on Tuesday 2nd January 2018 18.57 UTC
The celebrity YouTuber Logan Paul has apologised after sparking outrage by posting a video showing the body of an apparent suicide victim in Japan.
The 22-year-old American, who has 15 million subscribers on YouTube, was labelled "disrespectful" and "disgusting" after he joked with his friends about discovering the body in Aokigahara forest, a notorious suicide spot at the base of Mount Fuji.
The video, which Paul posted on Sunday, received millions of views before it was removed.
Paul and his friends, who are filming from various locations in Japan, reportedly came across the body moments after entering the forest. Their video showed the body of a man, whose identity is unknown, from several angles but blurs his face.
A member of the group is heard remarking that he "doesn't feel good". Paul replies: "What, you never stand next to a dead guy?" and then laughs.
The exchange, and the decision to upload images of the victim, prompted a wave of criticism online.
The Breaking Bad actor Aaron Paul tweeted: "You disgust me. I can't believe that so many young people look up to you. So sad. Hopefully, this latest video woke them up … Suicide is not a joke. Go rot in hell."
Fellow YouTube star Kandee Johnson said: "Dear @youtube, after the Logan Paul video where he shows a dead body of a suicide victim, uses that for the title, makes heartless jokes next to the body, there needs to b age restrictions for certain creators. How is this allowed on YT? His followers are children! Horrifying."
Paul later apologised to his 3.9 million followers on Twitter: "Where do I begin … Let's start with this – I'm sorry," he said.
"This is a first for me. I've never faced criticism like this before, because I've never made a mistake like this before."
He added: "I didn't do it for views. I get views. I did it because I thought I could make a positive ripple on the internet, not cause a monsoon of negativity. That's never the intention. I intended to raise awareness for suicide and suicide prevention."
But the initial statement was criticised by many, including the Game Of Thrones actor Sophie Turner, who tweeted: "You're not raising awareness. You're mocking. I can't believe how self-praising your 'apology' is. You don't deserve the success (views) you have. I pray to God you never have to experience anything like that man did."
British Labour MP Melanie Onn, who had tweeted that she bought a Logan Paul hoodie as a Christmas present for her 10-year-old son, said the video was "dreadful", adding: "I can't believe he was able to put that up without any checks at all."
Paul later issued a second statement of apology. "I want to apologise to anyone who has seen the video. I want to apologise to anyone who has been affected or touched by mental illness or depression or suicide, but most importantly I want to apologise to the victim and his family," he said. "For my fans who are defending my actions, please don't – they do not deserve to be defended."
YouTube said Paul's video violated its policies, but did not respond to calls to suspend him from the site.
"Our hearts go out to the family of the person featured in the video," a YouTube spokeswoman said. "YouTube prohibits violent or gory content posted in a shocking, sensational or disrespectful manner. If a video is graphic, it can only remain on the site when supported by appropriate educational or documentary information and in some cases it will be age-gated."
Aokigahara has gained worldwide notoriety as a suicide spot, with a record 105 bodies reportedly discovered there in 2003. Local police have stopped releasing the number of annual deaths in an attempt to reduce the area's association with suicide.
The forest's hiking trails are dotted with signs urging those with suicidal thoughts to consider their families and contact a suicide prevention group.
The number of Japanese who kill themselves has fallen in recent years, although the country still has the sixth highest suicide rate in the world.
The number of people who took their own lives dropped to 21,897 in 2016 – the lowest level in 22 years – according to government figures.
The number rose in the late 1990s and remained just above 30,000 for more than 10 years – a rate experts partly attributed to financial pressures caused by the collapse of the bubble economy in 1992 and the end of lifetime employment.
The lack of services for people with mental health problems, as well as debt and serious illness – particularly among elderly people – have also been cited as common causes of suicide in Japan.
The figure has remained below 30,000 a year since 2012.
In the UK, Samaritans can be contacted on 116 123. In the US, the National Suicide Prevention Lifeline is 1-800-273-8255. In Australia, the crisis support service Lifeline is 13 11 14. Other international suicide helplines can be found at www.befrienders.org.
guardian.co.uk © Guardian News & Media Limited 2010
Published via the Guardian News Feed plugin for WordPress.
Click here for reuse options!


Copyright 2018 News This Second Online
Six firefighters accused of gang raping a teenage girl are facing only misdemeanor charges.
Six volunteer firefighters in Virginia, including two department leaders, accused of allegedly gang-raping a 17-year-old girl — and then posting video of it on social media – have been charged in connection with the case, Virginia State Police confirmed on Tuesday.
Police have charged 26-year-old Nathan Hirschberg, 24-year-old Andrew Key, 36-year-old Dale King, 21-year-old Bradly Marlin, 32-year-old Christopher Pangle and 25-year-old Fabian Sosa with contributing to the delinquency of a minor. The misdemeanour could bring up to 12 months in jail and/or $2,500 in fines.
King is the Strasburg Fire Department's Fire Chief. Pangle is the department's operations captain.
Click here for reuse options!


Copyright 2018 News This Second Online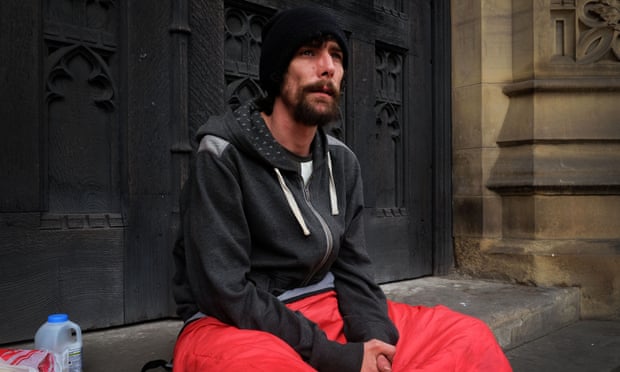 ---
This article titled "Homeless man who was hailed as hero admits Manchester bombing thefts" was written by Helen Pidd North of England editor, for The Guardian on Wednesday 3rd January 2018 12.34 UTC
A homeless man hailed as a hero after the Manchester Arena bombing has admitted stealing from victims of the attack.
Chris Parker, 33, pleaded guilty at Manchester crown court on Wednesday and was told by the judge to expect a prison sentence.
Parker admitted two counts of theft and one count of fraud. He stole a purse belonging to Pauline Healey, who was seriously injured in the blast, and then used her bank card at a McDonald's in Manchester in the following days.
Healey's 14-year-old granddaughter Sorrell Leczkowski died in the attack on 22 May.
Parker also admitted stealing a mobile phone belonging to a teenage girl caught up in the attack, who cannot be named.
More than £50,000 was raised for him as part of a crowdfunding effort following the attack after he told journalists he had rushed to help the victims.
But CCTV showed him rifling through Healey's bag as her granddaughter lay dying. He never received the money raised for him.
Parker had been due to stand trial on Tuesday but failed to show up. The court heard he had not been seen since shortly after Christmas when he was discharged from Calderdale hospital in West Yorkshire. His electronic tag was found in an empty soup tin outside his bail hostel in Halifax and a warrant was issued for his arrest.
Early on Wednesday morning he was found by police hiding in a loft in Halifax and was brought to court, where he changed his plea to guilty.
The court heard that Parker had failed to answer bail on a number of occasions over the past month and had sent text messages to his mother and ex-partner saying he intended to avoid going to court.
In one message he suggested he was going to commit a robbery "and go on the run". In another he suggested he was going to hurt himself.
At earlier court hearings, Parker loudly protested his innocence and insisted he had done nothing wrong. But he had a change of heart on Wednesday.
Had his case gone to trial the jury would have seen CCTV footage of Parker at the Arena shortly after the bomb went off. Wearing a woolly hat and carrying a rucksack, he could be seen circling the victims, who were scattered across the foyer and lying in pools of blood.
At one point he appeared to kick a handbag across the floor and then go and look into it. He could also be seen looking through a coat left on a staircase.
The jury would also have seen photographs Parker took on his own mobile phone and subsequently tried to sell to the media. They included a shot of Healey next to Sorrell and Sorrell's mother, Samantha, who was also injured. Another photograph showed what appeared to be a nail, which may have been used as shrapnel in the bomb which killed 22 people.
The family, from Leeds, had not attended the concert but had come to pick up others who had.
Parker faced eight counts in total but denied five offences, including attempting to steal a coat and a bag and using Healey's Yorkshire Bank card at Tesco on Deansgate in Manchester and to buy a public transport ticket.
The prosecution decided to accept Parker's three guilty pleas and not to proceed to trial on the other five counts.
Parker was widely hailed in the media as a hero in the aftermath of the bombing after he described cradling a dying woman.
The day after the bombing, Parker gave an interview to the Press Association saying he had been begging in the foyer area of the arena at the time of the blast. He said: "It knocked me to the floor and then I got up and instead of running away, my gut instinct was to run back and try and help."
A total of 3,799 people pledged £52,589 for Parker in the days after the attack via a crowdfunding campaign. Michael Johns, who started the GoFundMe campaign, invited members of the public to donate money in "an effort to help one of our most vulnerable in society who showed great selflessness and courage".
After Parker was charged, Johns told the Guardian he had yet to receive the money, and that the fund would "likely to be rolled up within a matter of hours in the event of a guilty verdict/plea".
Parker will be sentenced on 30 January. The judge, David Hernandez, said: "A custodial sentence is most likely in this case."
The court heard Parker has an extensive criminal record dating back to 2000 and has been convicted of offences including shoplifting, theft and criminal damage. In January 2016 he was found guilty of battery and theft from a dwelling and made the subject of a restraining order.
In July another man, Michael Popik, 24, was jailed after being caught using bank cards stolen from Healey. He did not steal the cards but was captured on CCTV using them at several outlets in the weeks following the attack.
guardian.co.uk © Guardian News & Media Limited 2010
Published via the Guardian News Feed plugin for WordPress.
Click here for reuse options!


Copyright 2018 News This Second Online
LA District Attorney's Office is now looking into two investigations against Harvey Weinstein
The Los Angeles County District Attorney has confirmed it is reviewing two cases received from the Beverly Hills Police Department relating to Hollywood film producer Harvey Weinstein.
The Beverly Hills Police Department referred the cases to the DA, although its unclear which specific allegations.
"Two cases have been presented to our office by the Beverly Hills Police Department regarding Harvey Weinstein and both are under review right now. They were presented last month, on Dec. 18," Greg Risling, a spokesman for the Los Angeles County District Attorney told the Daily News.
Risling said he couldn't comment on the substance of the cases or when his office might made a decision on filing charges.
Click here for reuse options!


Copyright 2018 News This Second Online